RETURN TO FINISHES
Tadelakt Interiors London
Bringing an ancient Moroccan Plastering technique to the 21st Century
WHAT IS TADELAKT?
Tadelakt is an ancient Moroccan Plastering technique now used more commonly in western architectural design. Tadelakt is one of few plasters that has fantastic waterproof attributes and is applied seamlessly without grout joins making it an appealing choice for consumers. Tadelakt is smooth to the touch leaving a subtle textural appearance creating a stone like surface when finished which in turn creates timeless interior design pieces.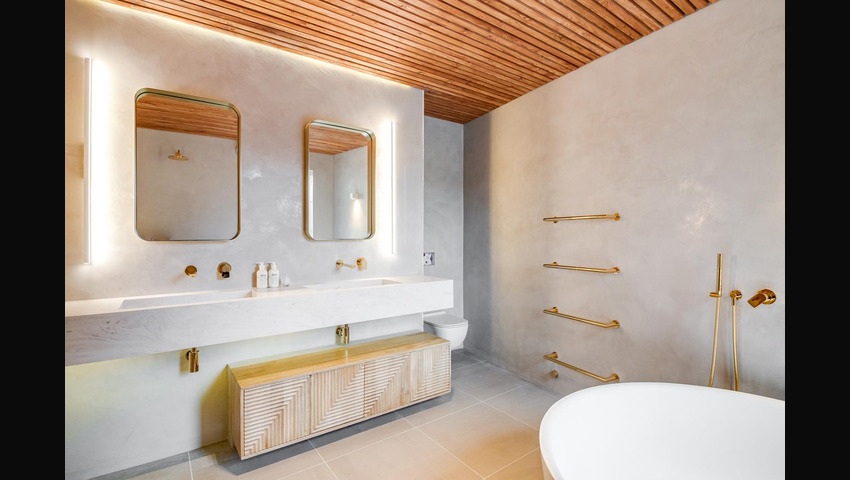 GREAT FOR YOUR HEALTH
Tadelakt not only looks great but it's also fantastic for your health. Having a high Alkaline PH value prevents a build-up of bacteria and mildew which can often lead to respiratory and other health issues over long periods of time. You'd usually find a build-up of mould between tiles / marble within the grout joins however Tadelakt removes the need for grout creating one uniformed anti-bacterial surface. You'll also find there's less bacteria growing in other areas of your wet room as Tadelakt is a breathable plaster which can help with removing atmospheric moisture.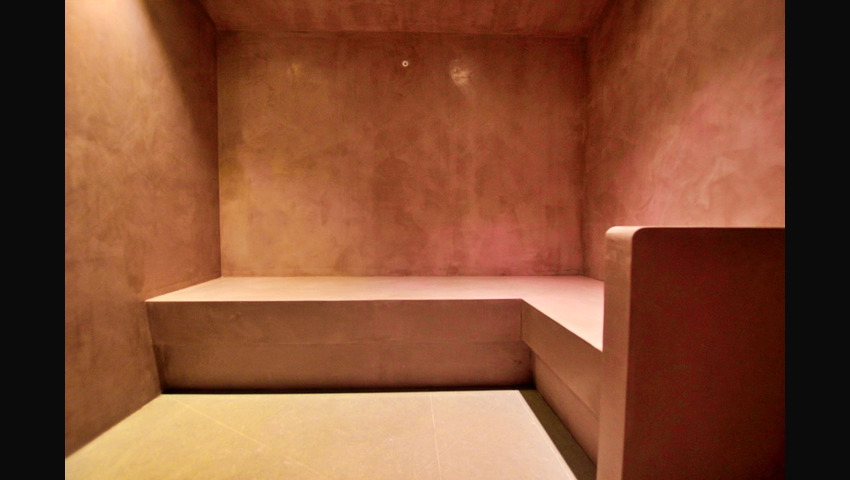 WHERE CAN TADELAKT BE USED?
Almost anywhere! We have carried out hundreds of installations ranging from entire residential houses applying Tadelakt to walls & ceilings, to Saunas & Steam Rooms which we regularly carry out for two contractors. Tadelakt looks best in solid chunky styles and can be applied to furniture pieces such as vanity unit doors creating a seamless environment. Although Tadelakt is a hard-wearing durable plaster, we do not install Tadelakt to floor areas and instead offer our clients a similar alternative called Microcement which is fit for this purpose. Both can be colour matched if clients want both walls & floors done.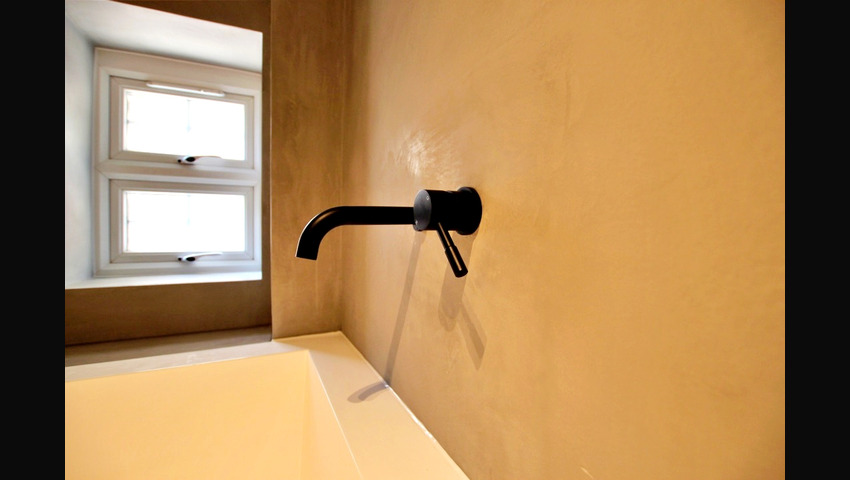 AVAILABLE COLOURS
Tadelakt works best in warm natural hues which avoid overpowering beautiful ornaments and bathroom fixtures. Tadelakt stands as an elegant backdrop for your living space which creates an airy ethereal atmosphere. As with most finishes here in the UK grey is our most popular colour but also soft beiges and browns seem to be quite popular.
We have a beautiful bespoke colour range which can be found on our website. For those that can't find what they're looking for we also offer a bespoke colour matching service for a tailored service to suit your project criteria.